Overview
In the run-up to the 1972 elections, Washington Post reporter Bob Woodward covers what seems to be a minor break-in at the Democratic Party National headquarters. He is surprised to find top lawyers already on the defense case, and the discovery of names and addresses of Republican fund organizers on the accused further arouses his suspicions. The editor of the Post is prepared to run with the story and assigns Woodward and Carl Bernstein to it. They find the trail leading higher and higher in the Republican Party, and eventually into the White House itself.
Production Company
:
Wildwood Enterprises, Warner Bros. Pictures
Plot Keyword
:
usa, journalist, newspaper, burglar, fbi, wiretap, watergate scandal, plan, shadowing, politics, based on a true story, newspaper man
Alternative Titles
:
Az elnök emberei
Todos los hombres del presidente
大陰謀
总统班底
水门事件
Tutti gli uomini del presidente
Alla Presidentens Män
모두가 대통령의 사람들
대통령의 음모
Cast
Characters : Bob Woodward
Actor : Robert Redford
Characters : Carl Bernstein
Actor : Dustin Hoffman
Characters : Harry M. Rosenfeld
Actor : Jack Warden
Characters : Howard Simons
Actor : Martin Balsam
Characters : Deep Throat
Actor : Hal Holbrook
Characters : Ben Bradlee
Actor : Jason Robards
Characters : Judy Hoback
Actor : Jane Alexander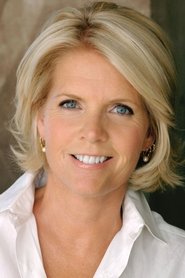 Characters : Debbie Sloan
Actor : Meredith Baxter
Characters : Martin Dardis
Actor : Ned Beatty
Characters : Hugh W. Sloan, Jr.
Actor : Stephen Collins
Characters : Sally Aiken
Actor : Penny Fuller
Characters : Sharon Lyons
Actor : Penny Peyser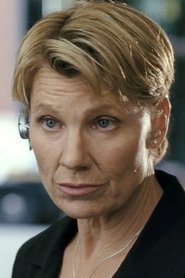 Characters : Kay Eddy
Actor : Lindsay Crouse
Characters : Donald H. Segretti
Actor : Robert Walden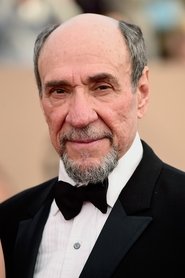 Characters : Arresting Officer #1
Actor : F. Murray Abraham
Characters : Arresting Officer #2
Actor : Anthony Mannino
Characters : Eugene Bachinski
Actor : David Arkin
Characters : James W. McCord, Jr.
Actor : Richard Herd
Characters : Eugenio R. Martinez
Actor : Dominic Chianese
Characters : Frank Sturgis
Actor : Ron Hale
Characters : Markham
Actor : Nicolas Coster
Characters : Scott
Actor : John McMartin
Characters : Judge
Actor : Frank Latimore
Characters : CRP Woman
Actor : Neva Patterson
Characters : Virgilio R. Gonzales
Actor : Nate Esformes
Characters : Al Lewis
Actor : Joshua Shelley
Characters : Alfred D. Baldwin
Actor : Gene Lindsey
Characters : Dardis' secretary
Actor : Polly Holliday
Characters : Hugh Sloan's attorney
Actor : James Karen
Characters : Assistant Metro Editor
Actor : Basil Hoffman
Characters : Assistant Metro Editor
Actor : Stanley Bennett Clay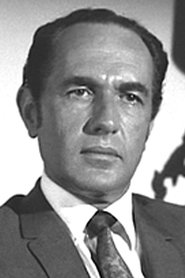 Characters : National Editor
Actor : Paul Lambert
Characters : Assistant Metro Editor
Actor : Richard Venture
Characters : News Desk Editor
Actor : John Furlong
Characters : Miss Milland
Actor : Valerie Curtin
Characters : Joe
Actor : Jess Osuna
Characters : Carolyn Abbott
Actor : Allyn Ann McLerie
Characters : Photo Aide
Actor : Christopher Murray
Characters : Himself
Actor : Frank Wills
Characters : Arguing Attorney
Actor : Bryan Clark
Characters : Court Clerk
Actor : Gene Dynarski
Characters : Congress Library Clerk
Actor : James Murtaugh
Characters : L.A. Stringer
Actor : Sid Ganis
Characters : Attorney #1
Actor : John O'Leary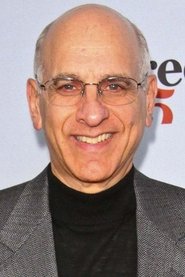 Characters : Attorney #2
Actor : George Wyner
Characters : Post Librarian
Actor : Jamie Smith-Jackson
Characters : John Mitchell (voice) (uncredited)
Actor : John Randolph
Characters : Bernard L. Barker
Actor : Henry Calvert
Characters : Ray Steuben
Actor : Ralph Vaughan Williams
Characters : Ben Bradlee's secretary
Actor : Carol Trost
Characters : Metro Editor
Actor : John Devlin
Characters : Tammy Ulrich (uncredited)
Actor : Cara Duff-MacCormick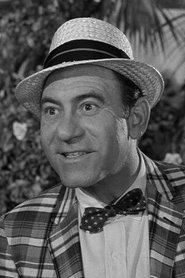 Characters : Salesman
Actor : Louis Quinn