Overview
Derek Vineyard is paroled after serving 3 years in prison for killing two thugs who tried to break into/steal his truck. Through his brother, Danny Vineyard's narration, we learn that before going to prison, Derek was a skinhead and the leader of a violent white supremacist gang that committed acts of racial crime throughout L.A. and his actions greatly influenced Danny. Reformed and fresh out of prison, Derek severs contact with the gang and becomes determined to keep Danny from going down the same violent path as he did.
Production Company
:
New Line Cinema, Savoy Pictures, The Turman-Morrissey Company
Plot Keyword
:
usa, neo nazism, prison, skinhead, sibling relationship, rape, fascism, brother, basketball, jail, school, swastika, los angeles, family, hate, xenophobia, interracial friendship, nazism
Alternative Titles
:
American History X
美國X檔案
野兽良民
美国历史档案
América X
Generacija X
Amerikan Hisutori X
Amerikos istorija X
Povestea X a americii
Američka istorija X
Generacija X
Kult hákového kriza
America X
아메리칸 히스토리 X
Cast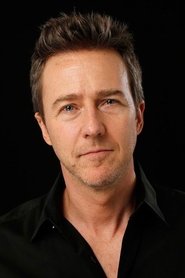 Characters : Derek Vinyard
Actor : Edward Norton
Characters : Danny Vinyard
Actor : Edward Furlong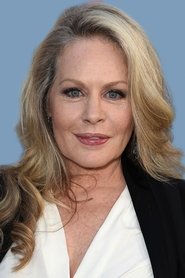 Characters : Doris Vinyard
Actor : Beverly D'Angelo
Characters : Dr. Bob Sweeney
Actor : Avery Brooks
Characters : Davina Vinyard
Actor : Jennifer Lien
Characters : Seth Ryan
Actor : Ethan Suplee
Characters : Cameron Alexander
Actor : Stacy Keach
Characters : Stacey
Actor : Fairuza Balk
Characters : Murray
Actor : Elliott Gould
Characters : Lamont
Actor : Guy Torry
Characters : Dennis Vinyard
Actor : William Russ
Characters : Rasmussen
Actor : Joe Cortese
Characters : Little Henry
Actor : Jason Bose Smith
Characters : Lawrence
Actor : Antonio David Lyons
Characters : Mitch McCormick
Actor : Alex Sol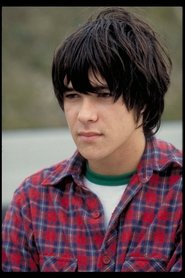 Characters : Jason
Actor : Giuseppe Andrews
Characters : Chris
Actor : Keram Malicki-Sánchez
Characters : Lizzy
Actor : Michelle Christine White
Characters : Jerome
Actor : Jonathan Fowler Jr.
Characters : Daryl Dawson
Actor : Christopher Masterson
Characters : Curtis
Actor : Jordan Marder
Characters : Huge Aryan
Actor : Nicholas R. Oleson
Characters : McMahon
Actor : Paul Le Mat
Characters : Cop
Actor : Thomas L. Bellissimo
Characters : Kammi
Actor : Cherish Lee
Characters : Dr. Aguilar
Actor : Sam Vlahos
Characters : Ally Vinyard
Actor : Tara Blanchard
Characters : Cassandra
Actor : Anne Lambton
Characters : Reporter
Actor : Steve Wolford
Characters : Desk Sergeant
Actor : Richard Noyce
Characters : Buddy
Actor : Danso Gordon
Characters : Guard
Actor : David Basulto
Characters : Young Ally Vinyard
Actor : Alexis Rose Coen
Characters : Lawrence's Partner
Actor : Kiante Elam
Characters : Student
Actor : Paul Hopkins
Characters : Random Skinhead
Actor : Keith Odett
Characters : Randy
Actor : Jim Norton
Characters : Stocky Buddy
Actor : Paul E. Short
Characters : Basketball Player
Actor : Nigel Miguel
Characters : White Supremicist (uncredited)
Actor : Darrell Britt
Characters : Skinhead (uncredited)
Actor : Robert 'Duckie' Carpenter
Characters : Prison Gang Leader (uncredited)
Actor : Sydney 'Big Dawg' Colston
Characters : Police officer (uncredited)
Actor : Hans Cozzens
Characters : Parking Lot Skinhead (uncredited)
Actor : John Embry
Characters : Young Danny Vinyard (uncredited)
Actor : Maximillian Kesmodel
Characters : Student (uncredited)
Actor : Barbie Marie
Characters : Skinhead Girlfriend (uncredited)
Actor : Allie Moss
Characters : Jail Inmate (uncredited)
Actor : Louis E. Rosas
Characters : Jail Inmate (uncredited)
Actor : Sam Sarpong
Characters : Skinhead (uncredited)
Actor : Jeremy Sweet
Characters : High School Student Leaving Bathroom (uncredited)
Actor : Selwyn Ward
Characters : Arresting Officer (uncredited)
Actor : Denney Pierce
Characters : Deputy Sheriff (uncredited)
Actor : Glendon Rich