Overview
In the futuristic action thriller Looper, time travel will be invented but it will be illegal and only available on the black market. When the mob wants to get rid of someone, they will send their target 30 years into the past where a looper, a hired gun, like Joe is waiting to mop up. Joe is getting rich and life is good until the day the mob decides to close the loop, sending back Joe's future self for assassination.
Production Company
:
Ram Bergman Productions, Endgame Entertainment, DMG Entertainment, FilmDistrict
Plot Keyword
:
suicide, assassin, drug addiction, future, time travel, dystopia, retirement, boy, murder, organized crime, tragedy, execution, violence, criminal, drug addict, contract killer, neo-noir
Alternative Titles
:
Asesino del futuro
Петля времени
Laiko kilpa
Looper: Assassinos do Futuro
Looper - A jövő gyilkosa
Looper - Pętla czasu
Looper - Reflexo Assassino
Убице из будућности
Убица из будућности
迴路殺手
时凶獵殺
루퍼
Looper: Les Tueurs Du Temps
Looper/ルーパー
Looper: Αντιμέτωποι Με Το Χρόνο
Cast
Characters : Joe
Actor : Joseph Gordon-Levitt
Characters : Old Joe
Actor : Bruce Willis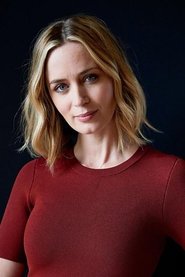 Characters : Sara
Actor : Emily Blunt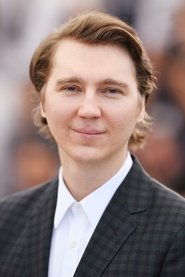 Characters : Seth
Actor : Paul Dano
Characters : Kid Blue
Actor : Noah Segan
Characters : Suzie
Actor : Piper Perabo
Characters : Abe
Actor : Jeff Daniels
Characters : Cid
Actor : Pierce Gagnon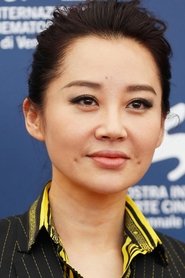 Characters : Old Joe's Wife
Actor : Xu Qing
Characters : Beatrix
Actor : Tracie Thoms
Characters : Old Seth
Actor : Frank Brennan
Characters : Jesse
Actor : Garret Dillahunt
Characters : Dale
Actor : Nick Gomez
Characters : Zach
Actor : Marcus Hester
Characters : Gat Man
Actor : Jon Eyez
Characters : Gat Man
Actor : Kevin Stillwell
Characters : Gat Man
Actor : Thirl Haston
Characters : Looper
Actor : James Landry Hébert
Characters : Looper
Actor : Kenneth Brown Jr.
Characters : Looper
Actor : Cody Wood
Characters : Tye
Actor : Adam Boyer
Characters : Tall Gat Man
Actor : Jeff Chase
Characters : Bodega Owner
Actor : Ritchie Montgomery
Characters : Apt Super
Actor : David Jensen
Characters : Daniel
Actor : Kamden Beauchamp
Characters : Farm Vagrant
Actor : Josh Perry
Characters : Old Dale
Actor : David Joseph Martinez
Characters : Seth Vagrant
Actor : Wayne Dehart
Characters : Beggar Kid
Actor : Ian Patrick
Characters : Big Craig
Actor : Craig Johnson
Characters : Parking Attendant
Actor : Robert Harvey
Characters : Neighbor Girl
Actor : Sylvia Jefferies
Characters : Pedestrian
Actor : Rachel Acuna
Characters : Waitress
Actor : Lauren Alexandra