Overview
A recently slain cop joins a team of undead police officers working for the Rest in Peace Department and tries to find the man who murdered him. Based on the comic by Peter M. Lenkov.
Production Company
:
Universal Pictures, Dark Horse Entertainment, Original Film
Plot Keyword
:
detective, gold, wife, police operation, investigation, partner, love, revenge, undead, death, husband, ghost, police department
Alternative Titles
:
Ghost Agent: R.I.P.D.
Rest in Peace Department
R.I.P.D. Policía del más allá
Agenci z zaswiatow
R.I.P.D.: Policía del más allá
R I P D Departamento De Policía Mortal
R.I.P.D. - Brigade Fantôme
R.I.P.D. - Cops auf Geisterjagd
R.I.P.D. : 알.아이.피.디.
R.I.P.D.
Cast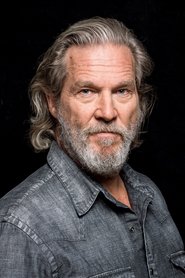 Characters : Roy Pulsipher
Actor : Jeff Bridges
Characters : Nick Walker
Actor : Ryan Reynolds
Characters : Bobby Hayes
Actor : Kevin Bacon
Characters : Julia
Actor : Stephanie Szostak
Characters : Proctor
Actor : Mary-Louise Parker
Characters : Roy's Avatar
Actor : Marisa Miller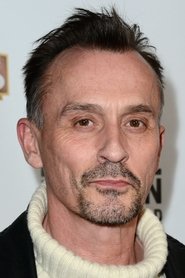 Characters : Nawlicki
Actor : Robert Knepper
Characters : Nick's Avatar / Jerry Chen
Actor : James Hong
Characters : Elliot
Actor : Mike O'Malley
Characters : Pulaski
Actor : Devin Ratray
Characters : Goth Chick
Actor : Kachina Dechert
Characters : Female TV Reporter
Actor : Catherine Kresge
Characters : Murphy
Actor : Larry Joe Campbell
Characters : Office Girl
Actor : Kortney Adams
Characters : Detective in Locker Room
Actor : Michael Coons
Characters : R.I.P.D. Evidence Clerk
Actor : Christina Everett
Characters : R.I.P.D. Evidence Clerk
Actor : Michael Tow
Characters : Proctor's Avatar
Actor : Lonnie Farmer
Characters : Nick's New Avatar
Actor : Piper Mackenzie Harris
Characters : Clerk in VCR Repair Shop
Actor : Ben Sloane
Characters : Executive
Actor : Duncan B. Putney
Characters : Executive
Actor : Bill Mootos
Characters : Jersey Deado
Actor : Michael Yebba
Characters : Multi-Armed Deado
Actor : David J. Curtis
Characters : Driving Deado
Actor : Cheryl McMahon
Characters : Female Cop
Actor : Georgia Lyman
Characters : Male Cop
Actor : Matt McColm
Characters : Newscaster in Helicopter
Actor : John Burke
Characters : R.I.P.D. '70s Cop
Actor : Joe Stapleton
Characters : R.I.P.D. Cop
Actor : Michael Steven Costello
Characters : Deado #8 (uncredited)
Actor : Chris Whitney
Characters : Driver (uncredited)
Actor : Emmalyn Anderson
Characters : Red Sox Fan (uncredited)
Actor : Alexandra Creteau
Characters : 1970's Detective
Actor : J. Jewels
Characters : Cop #7 (uncredited)
Actor : Jim Ford
Characters : Pedestrian
Actor : John Franchi