Overview
When an unexpected enemy emerges and threatens global safety and security, Nick Fury, director of the international peacekeeping agency known as S.H.I.E.L.D., finds himself in need of a team to pull the world back from the brink of disaster. Spanning the globe, a daring recruitment effort begins!
Production Company
:
Marvel Studios
Plot Keyword
:
new york, shield, superhero, based on comic, alien invasion, superhero team, aftercreditsstinger, duringcreditsstinger, marvel cinematic universe
Alternative Titles
:
Avengers Assemble
Avengers 3D
The Avengers 3D
Los Vengadores
Tasujad
De Wrekers
The Avengers 1
Les Avengers: le film
Marvel's The Avengers
The Avengers: An IMAX 3D Experience
Marvel Avengers Assemble
Marvel's The Avengers: Os Vingadores
The Avengers: Los Vengadores
ดิ อเวนเจอร์ส 1
어벤져스
Los Vengadores
Los Vengadores
Los Vengadores
06 Avengers
Avengers 01 - Marvel's The Avengers
შურისმაძიებლები
Cast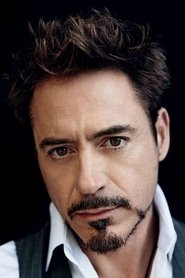 Characters : Tony Stark / Iron Man
Actor : Robert Downey Jr.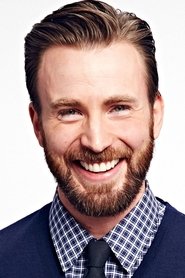 Characters : Steve Rogers / Captain America
Actor : Chris Evans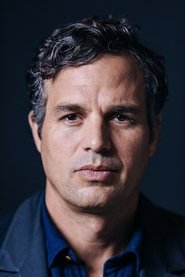 Characters : Bruce Banner / Hulk
Actor : Mark Ruffalo
Characters : Thor Odinson
Actor : Chris Hemsworth
Characters : Natasha Romanoff / Black Widow
Actor : Scarlett Johansson
Characters : Clint Barton / Hawkeye
Actor : Jeremy Renner
Characters : Loki
Actor : Tom Hiddleston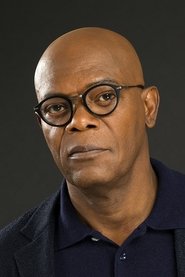 Characters : Nick Fury
Actor : Samuel L. Jackson
Characters : Phil Coulson
Actor : Clark Gregg
Characters : Agent Maria Hill
Actor : Cobie Smulders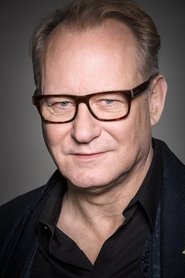 Characters : Erik Selvig
Actor : Stellan Skarsgård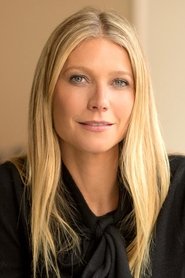 Characters : Virginia "Pepper" Potts
Actor : Gwyneth Paltrow
Characters : Agent Jasper Sitwell
Actor : Maximiliano Hernández
Characters : J.A.R.V.I.S. (voice)
Actor : Paul Bettany
Characters : The Other
Actor : Alexis Denisof
Characters : World Security Council
Actor : Powers Boothe
Characters : World Security Council
Actor : Jenny Agutter
Characters : World Security Council
Actor : Arthur Darbinyan
Characters : World Security Council
Actor : Donald Li
Characters : Security Guard
Actor : Harry Dean Stanton
Characters : Georgi Luchkov
Actor : Jerzy Skolimowski
Characters : Police Officer
Actor : Enver Gjokaj
Characters : Shield Pilot
Actor : Walter Perez
Characters : Waitress
Actor : Ashley Johnson
Characters : Old Man in TV Report
Actor : Stan Lee
Characters : Hulk (voice)
Actor : Lou Ferrigno
Characters : Thanos
Actor : Damion Poitier
Characters : Carrier Bridge Techs
Actor : Alicia Sixtos
Characters : Gala Scientist
Actor : Dieter Riesle
Characters : Celebration Montage Interviewee
Actor : Jamie McShane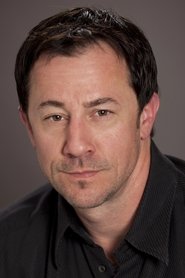 Characters : Tall Thug
Actor : Jeff Wolfe
Characters : Senator Boynton
Actor : James Eckhouse
Characters : NASA Scientist
Actor : Tina Benko
Characters : Weaselly Thug
Actor : Kirill Nikiforov
Characters : Young Girl
Actor : M'laah Kaur Singh
Characters : Calcutta Woman
Actor : Rashmi Rustagi
Characters : Carrier BridgeTechs
Actor : Warren Kole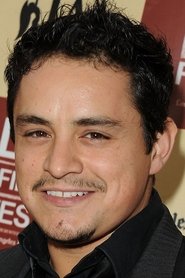 Characters : Carrier BridgeTechs
Actor : Jesse Garcia
Characters : German Old Man
Actor : Kenneth Tigar
Characters : Maintenance Guy
Actor : Josh Cowdery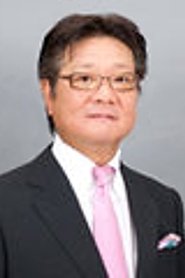 Characters : Japanese Family
Actor : Katsumi Komatsu
Characters : Japanese Family
Actor : Yumiko Komatsu
Characters : Japanese Family
Actor : Momoko Komatsu
Characters : Police Sergeant
Actor : Robert Clohessy
Characters : Office Woman
Actor : Fernanda Toker
Characters : News Reporter
Actor : Andrea Vecchio
Characters : News Reporter
Actor : Robin Swoboda
Characters : Faceless Pilot
Actor : Brent McGee
Characters : Celebration Montage Interviewee
Actor : Michael Zhang
Characters : Celebration Montage Interviewee
Actor : William-Christopher Stephens
Characters : Celebration Montage Interviewee
Actor : Kelley Robins Hicks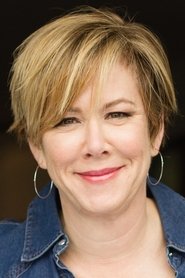 Characters : Shawna Lynde
Actor : Romy Rosemont
Characters : Himself
Actor : Pat Kiernan
Characters : Himself
Actor : Thomas Roberts
Characters : Woman in Restaurant (uncredited)
Actor : Jillian Morgese
Characters : German Pedestrian (uncredited)
Actor : Catherine Anderson
Characters : Lentil Merchant (uncredited)
Actor : Ricardo Andres
Characters : S.H.I.E.L.D. Agent (uncredited)
Actor : Logan Bennett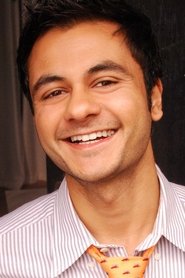 Characters : Celebration Montage Man Shaving Beard (uncredited)
Actor : Mayank Bhatter
Characters : Gala Guest (uncredited)
Actor : Sharita Bone
Characters : Museum Gala Patron (uncredited)
Actor : Jason Botsford
Characters : Stuttgart Biergarten patron (uncredited)
Actor : Mary Kate Campbell
Characters : S.H.I.E.L.D. Guard (uncredited)
Actor : Gene N. Chavez
Characters : Gala Guest (uncredited)
Actor : Layla Cushman
Characters : Soldier (uncredited)
Actor : Robert Dean
Characters : Museum Gala Guest (uncredited)
Actor : Rick Dremann
Characters : Captain Putz (uncredited)
Actor : Jeffrey Feingold
Characters : Pedestrian (uncredited)
Actor : Rod Fielder
Characters : Stuttgart Citizen (uncredited)
Actor : Eric Frank
Characters : S.H.I.E.L.D. Agent (uncredited)
Actor : Israel Hall
Characters : Museum Gala Patron (uncredited)
Actor : Carmen Dee Harris
Characters : Mercenary (uncredited)
Actor : Alexander Christopher Jones
Characters : Pedestrian (uncredited)
Actor : Mike Karban
Characters : S.H.I.E.L.D. Agent (uncredited)
Actor : Demoine Kinney
Characters : Stuttgart Citizen (uncredited)
Actor : Andrew Knode
Characters : Hostage (uncredited)
Actor : Annette Lawless
Characters : Limo Driver (uncredited)
Actor : Kimberly J. Mahoney
Characters : Helicarrier Medical Team Leader (uncredited)
Actor : Todd Manes
Characters : Stuttgart Driver (uncredited)
Actor : Jorge Mardel
Characters : Civilian (uncredited)
Actor : Tiffany Sander McKenzie
Characters : Cafe Patron (uncredited)
Actor : Michael McMillan
Characters : Guard (uncredited)
Actor : Sean Meehan
Characters : Waitress (uncredited)
Actor : Joti Nagra
Characters : Gala Museum Patron (uncredited)
Actor : Holly Neelie
Characters : Extra (uncredited)
Actor : Caleb Daniel Noal
Characters : New York City Pedestrian (uncredited)
Actor : Joseph O'Brien
Characters : S.H.I.E.L.D. Agent (uncredited)
Actor : Jeremy Orr
Characters : New York Pedestrian (uncredited)
Actor : Nate Paige
Characters : Shiel Employee (uncredited)
Actor : Martin Palmer
Characters : Museum Gala Guest (uncredited)
Actor : Maria Perossa
Characters : Extra (uncredited)
Actor : Caleb Pieplow
Characters : Helicarrier Shield Agent (uncredited)
Actor : Alexander Daniel Pimentel
Characters : S.H.I.EL.D Agent - Loki Escort (uncredited)
Actor : Frank Powers
Characters : S.H.I.E.L.D. Agent (uncredited)
Actor : Jaime Powers
Characters : Stuttgart Gala Patron (uncredited)
Actor : Brent Reichert
Characters : S.H.E.I.L.D. Agent (uncredited)
Actor : Kelly Ruble
Characters : Restaurant Patron (uncredited)
Actor : Gina Sarno
Characters : New York City Police Officer (uncredited)
Actor : Robert B. Schneider IV
Characters : New York Police Officer in Firefight (uncredited)
Actor : Jeff Seich
Characters : Stuttgart Beer Garden Patron (uncredited)
Actor : Christina Shaffer
Characters : Lab Tech (uncredited)
Actor : Alonda Shevette
Characters : Museum Gala Patron (uncredited)
Actor : Douglas Slygh
Characters : S.H.I.E.L.D. Agent #4 (uncredited)
Actor : Colin Strause
Characters : Gala Patron (uncredited)
Actor : Robert P. Thitoff
Characters : S.H.I.E.L.D. Agent (uncredited)
Actor : George Thomas
Characters : Pedestrian (uncredited)
Actor : Shane Thompson
Characters : Mercenary (uncredited)
Actor : Jerry Lee Tucker
Characters : Child on News #1 (uncredited)
Actor : Tai Urban
Characters : Running Pedestrian (uncredited)
Actor : Chris Vaina
Characters : Sweeper (uncredited)
Actor : Sandra Weston
Characters : Barbershop (uncredited)
Actor : Seth Zielicke
Characters : Tourist (uncredited)
Actor : Alex DeCourville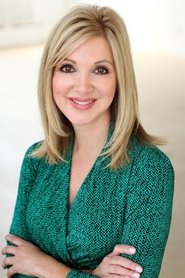 Characters : Gala Guest (uncredited)
Actor : Debbie Scaletta
Characters : S.H.I.E.L.D agent (uncredited)
Actor : Andrea-Nichole Olivas
Characters : NYC Pedestrian (uncredited)
Actor : Tina Grimm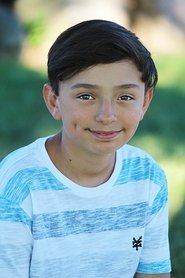 Characters : Principal (uncredited)
Actor : Evan Kole