Overview
Bachelor football star Joe Kingman seems to have it all. He is wealthy and carefree, and his team is on the way to capturing a championship. Suddenly, he is tackled by some unexpected news: He has a young daughter, the result of a last fling with his ex-wife. Joe must learn to balance his personal and professional lives with the needs of his child.
Production Company
:
Monkey Dance Productions, Walt Disney Pictures, Mayhem Pictures
Plot Keyword
:
american football, bachelor, sports team, sport, aerobics, tween girl, publicist
Cast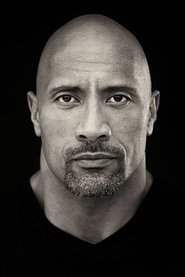 Characters : Joe Kingman
Actor : Dwayne Johnson
Characters : Peyton Kelly
Actor : Madison Pettis
Characters : Stella Peck
Actor : Kyra Sedgwick
Characters : Monique Vasquez
Actor : Roselyn Sánchez
Characters : Travis Sanders
Actor : Morris Chestnut
Characters : Kyle Cooper
Actor : Hayes MacArthur
Characters : Jamal Webber
Actor : Brian J. White
Characters : Clarence Monroe
Actor : Jamal Duff
Characters : Karen Kelly
Actor : Paige Turco
Characters : Coach Mark Maddox
Actor : Gordon Clapp
Characters : Tatianna
Actor : Kate Nauta
Characters : Samuel Blake, Jr.
Actor : Robert Torti
Characters : Larry the Doorman
Actor : Jackie Flynn
Characters : Nanny Cindy
Actor : Lauren Storm
Characters : ER Doctor
Actor : Thomas Conroy
Characters : Ballet Attendee
Actor : John Franchi