Overview
Irresponsible party girl Maggie (Cameron Diaz) is kicked out of her father's (Ken Howard) and stepmother's (Candice Azzara) home, where she lives for free, and is taken in by her hard-working sister, Philadelphia lawyer Rose (Toni Collette). After Maggie's disruptive ways ruin her sister's love life, Rose turns her out as well. But when their grandmother, who they never knew existed, comes into their lives, the sisters face some complicated truths about themselves and their family.
Production Company
:
Deuce Three Productions, Fox 2000 Pictures, Scott Free Productions
Plot Keyword
:
suicide, sex, hotel, based on novel or book, newspaper, beach, florida, jew, bride, wine, bikini, party, liar, love, flashback, grief, money, lawyer, wedding, audition, death, drunk, shoe, deceit, rumor, snooping, blame
Alternative Titles
:
Egy cipőben
En sus zapatos
Em Seu Lugar
Нищо общо
Cast
Characters : Maggie Feller
Actor : Cameron Diaz
Characters : Rose Feller
Actor : Toni Collette
Characters : Ella Hirsh
Actor : Shirley MacLaine
Characters : Jim Danvers
Actor : Richard Burgi
Characters : Sydelle Feller
Actor : Candice Azzara
Characters : Todd
Actor : Anson Mount
Characters : Amy
Actor : Brooke Smith
Characters : Simon Stein
Actor : Mark Feuerstein
Characters : Lawyer
Actor : Terrance Christopher Jones
Characters : Rose's Assistant
Actor : Nicole Randall Johnson
Characters : Ferocious Shopper
Actor : Kateri DeMartino
Characters : Mr. Stein
Actor : Alan Blumenfeld
Characters : Lewis Feldman
Actor : Jerry Adler
Characters : Caroline, in photos
Actor : Ivana Miličević
Characters : Mrs. Stein
Actor : Marcia Jean Kurtz
Characters : Lopey
Actor : Jill Saunders
Characters : My Marcia
Actor : Jackie Geary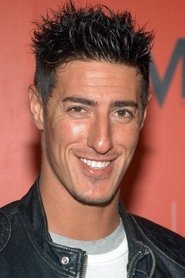 Characters : Grant
Actor : Eric Balfour
Characters : The Professor
Actor : Norman Lloyd
Characters : Di Bruno Bros. Cheese Guy
Actor : John Mastrangelo Sr.
Characters : Di Bruno Bros. Cheese Guy
Actor : Emilio Mignucci
Characters : Canal House Guy
Actor : Brandon Karrer
Characters : Bartender
Actor : Jon Ingrassia
Characters : Cuervo Carl
Actor : Jason Peck
Characters : Diner Waitress
Actor : Mary-Pat Green
Characters : Doorman
Actor : Gene Bozzi
Characters : Elegant Paw Proprietor
Actor : Carlease Burke
Characters : Honey Bun Two / Rufus
Actor : Hamlet
Characters : Michael Feller
Actor : Ken Howard
Characters : Tim
Actor : Andy Powers
Characters : Amtrak Counter Woman
Actor : Karen Vicks
Characters : Dog Walking Woman
Actor : Carol Florence
Characters : Dog Walking Couple
Actor : William Spangler
Characters : Dog Walking Couple
Actor : Maureen Torsney-Weir
Characters : Sushi Waitress
Actor : Chihiro Kawamura
Characters : Sixers Fan at Pat's Cheesesteaks
Actor : Kevin Anthony
Characters : Sixers Fan at Pat's Cheesesteaks
Actor : Salih Qawi
Characters : Sixers Fan at Pat's Cheesesteaks
Actor : Jacquin DeLeon
Characters : Sixers Fan at Pat's Cheesesteaks
Actor : Earnie Philps
Characters : Sixers Fan at Pat's Cheesesteaks
Actor : Bill Polk
Characters : Rabbi
Actor : Mel Alpern
Characters : Mrs. Lefkowitz
Actor : Francine Beers
Characters : Dora
Actor : Dorothy Kelly
Characters : Shoe Salesman
Actor : Benton Jennings
Characters : Mimmy
Actor : Marilyn Raphael
Characters : Mrs. Stempel
Actor : Fran Gellatly
Characters : Jeri
Actor : Jeri Jordan
Characters : Altercocker in Golf Cart
Actor : Dan Fitzgerald
Characters : Mrs. Haskell
Actor : Ruth Byler
Characters : The Professor's Grandson
Actor : David Shatraw
Characters : Edie
Actor : Joan Turner